Meet the People
There are many dedicated and key people who make Bay Baby Produce run throughout the year, more than we could possibly fit on one page. Here are just a few of the team members that help out on the farm and the roles they play. Feel free to contact us and we'd be happy to chat with you!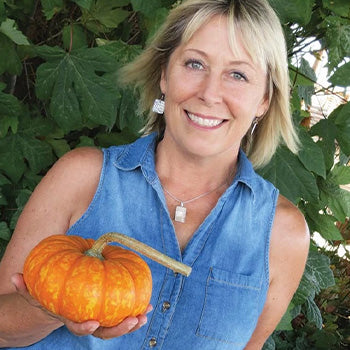 Michele Youngquist, Owner
Michele is the force and visionary behind Bay Baby Produce. She's constantly on the move and coordinating a million moving pieces at once. She's so much on the go reinventing the pumpkin and making things happen in the farming world that we couldn't get her to sit down long enough to write her own bio!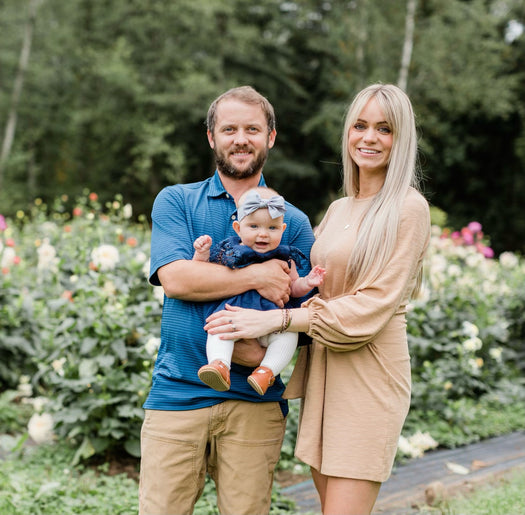 Nate Youngquist, Farm Manager
I am a fifth generation farmer in the Skagit Valley where I reside with my wife and daughter. I began my farming career at a young age helping my parents on the farm-mowing fields, selling berries, driving tractors and everthing else! With an education in soil science and business, I started my own business, and was also growing pumpkins and squash for Bay Baby Produce since 2008. Each year my acreage with Bay Baby expanded along with my farming knowledge of cucurbits until it made sense to fully join the team in 2018. When I'm not farming I enjoy fishing, spending time with friends and family and getting lost in the woods in the Methow area. In 2022, Nate joined Michele as Co-Owner of Bay Baby Produce.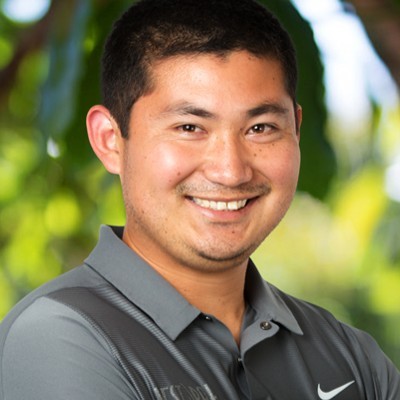 David Choi, Operations Manager
A California native, David graduated from California State University of San Marcos with a Bachelor of
Science degree in Business Administration with a focus on Global Business Management in 2014. Since,
then he has worked in the agriculture industry in California, Mexico, and Peru. Recognized as a key
individual with years of experience managing complex operations and supply chain processes. With an
extensive track record in managing inventory control operations, grower relations, food safety
management, distribution management, and transportation. In March of 2023, David has joined the
incredible and dynamic Bay Baby Produce team. In his free time he loves to hike, snowboard, spend
time with his family and friends, and travel to new places.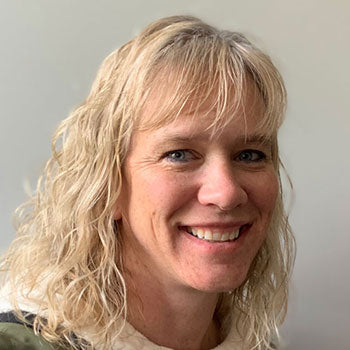 Tyann Schlimmer, Sales & Logistics
My adventure with agriculture started on the family farm, picking berries and cucumbers. I started as a picker and eventually moved on to leadership roles as well as working in both accounting and sales. After receiving my BS in Mechanical Engineering Technology, I worked with Tree Top, Inc. Following this, I went on to get an MBA and a took a few years break from agricuultre. I rejoined the field in 2013 when I became part of the BBP family.
Here I work on our Sales Team as well as coordinating logistics. In my spare time I enjoy relaxing with my wonderful family and friends.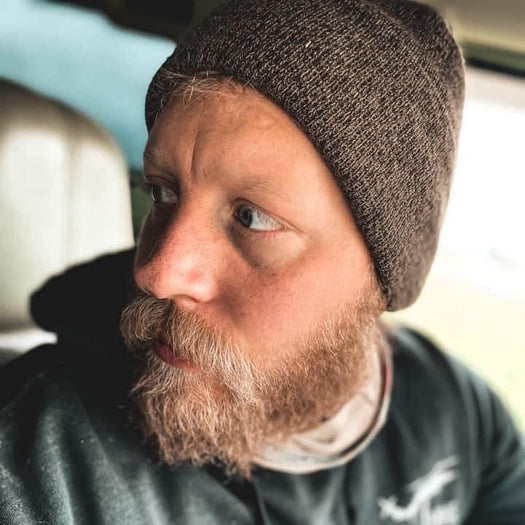 Kevin Faber, Maintenance Manager
I joined the Bay Baby team late 2020 after serving 14 years in the US Navy. I was born and raised in New Jersey, but when my Navy travels landed me in Skagit County it felt like home. I feel blessed to have this opportunity to be working within this great community and being part of agriculture in Skagit County. As the Maintenance Manager here at Bay Baby Produce, I ensure all the equipment is ready to go when it is needed, and it all stays running! When not on farm, I enjoy exploring this beautiful area with my family.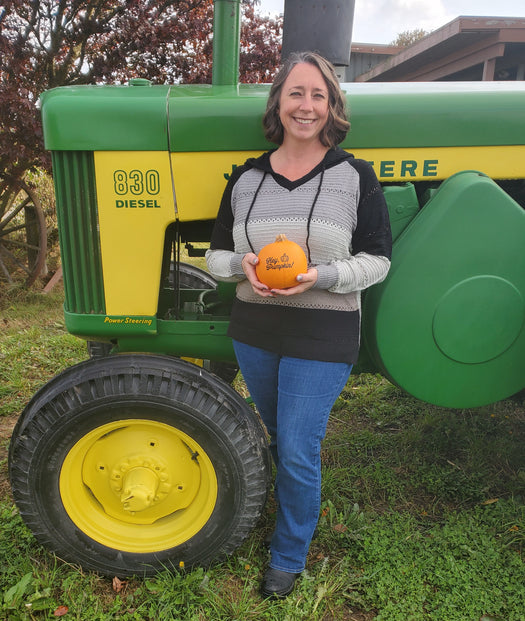 Brandy Jensen, Human Resources and Food Safety Manager
Agriculture in its various forms has been part of my
entire life. Agriculture brought my family to the Skagit Valley while I was in high school and it has been my home ever since. I graduated from WSU with a degree in Agriculture and married my best friend the same year. Together with his family, we ran a value-added dairy business where I learned about all aspects of this challenging and worth-while lifestyle. In 2016, I started working at an amazing local shipyard as their Human Resources Manager and in late 2022, the opportunity came along to join the Bay Baby team. I love to take road trips, watch movies, read books, and spend time with my children and
family.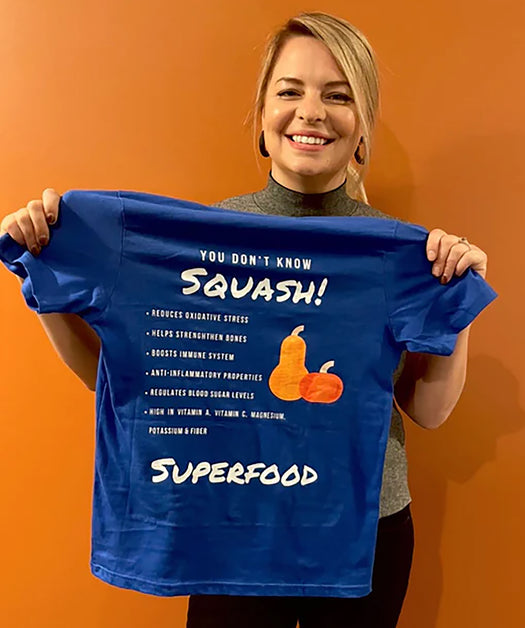 Lindsey Lance, Sales & Marketing
Growing up in Skagit County, I have always been intrigued by the rich agricultural history. I entered the Food Service Industry as I attended Eastern Washington University. In 2017 I made the jump to broadline distribution where I learned about logistics and the manufacturing process that impacts food service. When the opportunity arose to join the Bay Baby Team in 2022- I knew it would be a great fit! I love the dynamics of sales, marketing, and product development- while creating awareness in promoting better health through produce. In my free time, I enjoy playing soccer and hanging out with my husband and cats!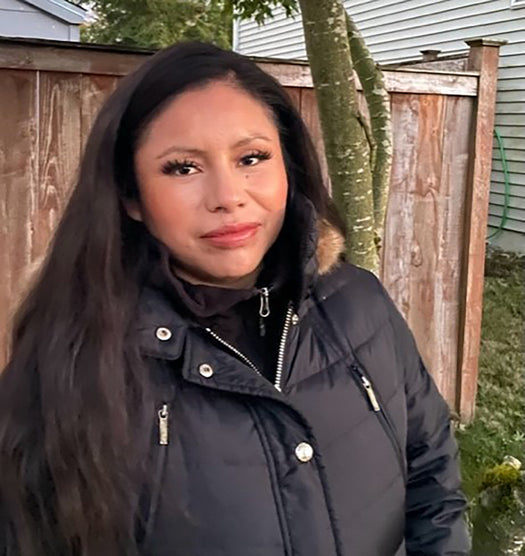 Veronica Sanchez Flores, Warehouse Manager
I've been here since I can remember, I started with the company picking Strawberries and raspberries then progressed to work in the Warehouse to now overlooking the quality of all the product coming into and leaving the Warehouse. This role has led me to work alongside my community to provide the best product to customers across our nation. During the off time I love spending time with my family and friends and enjoy being a helping hand.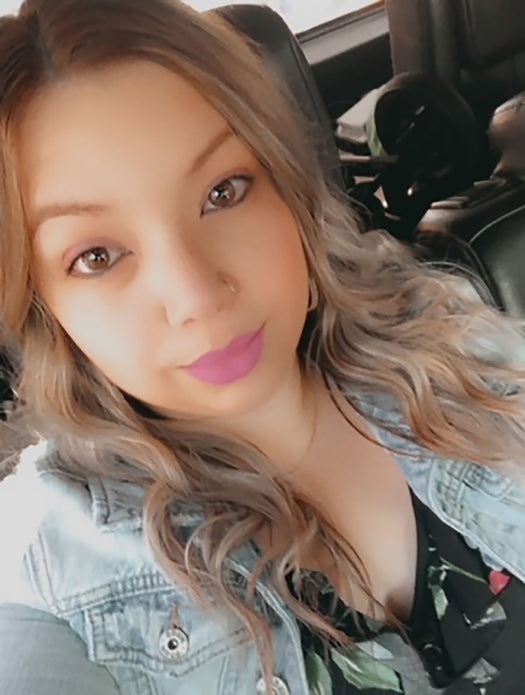 Alexandra Aguirre, Office Administrator
I come from a family that worked in agriculture for many years including myself. I have pretty much done it all- from working outside picking berries, to the production area and packing. I continue working my way up the ladder.  In 2018, I was given the opportunity to work in an office helping with the onboarding process & recruitment. Ever since then I have enjoyed working in an office environment helping employees or anyone walking into the office. Joining the Bay Baby Produce team in 2022 I'd say was a good step up the ladder. In my free time I love making memories with my kids. We oftne pack up the car and go on many fun adventures!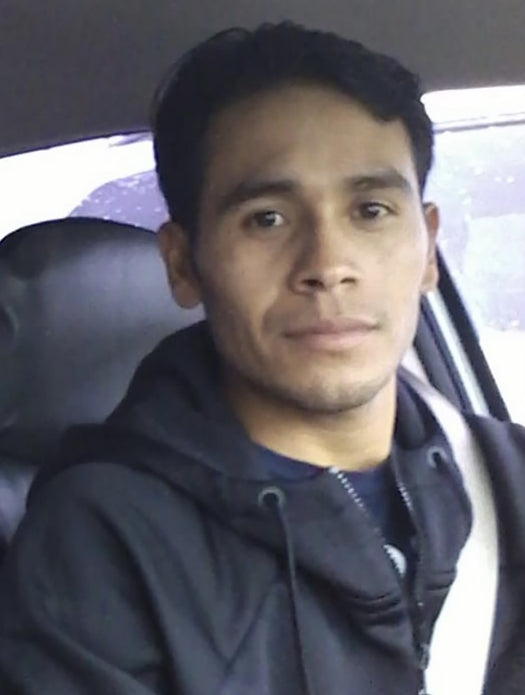 Salomon Camacho, Farm Manager Assistant
I came to Skagit Valley with my family a little over a decade ago. I started working in the agricultural fields of the valley picking all kinds of berries. Little by little I got more involved in agricultural work. In 2018 I had the opportunity to join the Bay Baby Produce team, I enjoy working here. I like everything that has to do with agriculture. Since then I have collaborated with the team in the process of planting, growing and harvesting a wide variety of pumpkins. In my free time I enjoy spending time with my family and going for short drives.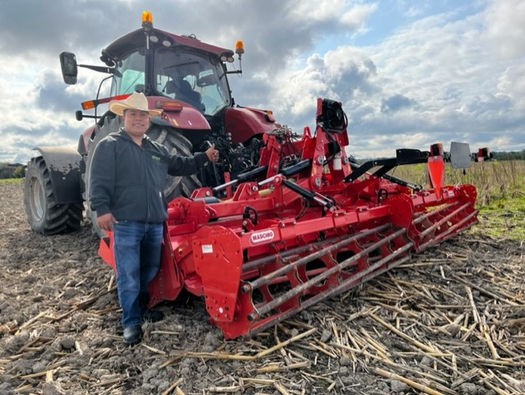 Francisco Garcia, Warehouse Supervisor
Hello, my name is Francisco Garcia, originally from Oaxaca, Mexico. In 2017 I was given the opportunity to work year-round for the company and have been here ever since. 
I enjoy working indoors and outdoors, You will usually find me out in the fields and in
the Warehouse during the busiest time of the year when the pumpkins are ready to be packaged and shipped.